So I've been pretty obscenely busy the last week or so, but I've finally been able to scrape together the time to write a new post. I'll go into why I've been busy in a bit, but first I'd like to share some of the cool stuff we've been working on.
There's some cool new content for the Oldest Profession and Maid Pouffiasse schools. There's also the first fair, being held at the Farm Coop fairgrounds. It's a yearly event that happens from May 26th to 28th. There's plenty of 'fun' things to see at the fair, and there's even a little something special for some of you folks out there...
We get asked about it rather often...
I've also added in the ability to get animal ears and tails, by using some experimental gene tonics produced by Nekomatics, such as the Cat-A Tonic. Right now you can get cat, dog, or fox ears and tails. Some parser calls have been written, but right now the only place it shows up is your character description. Technically I've also added in support for non-human cocks, though this won't appear in-game until the parser calls can be updated and we enable it on some NPCs.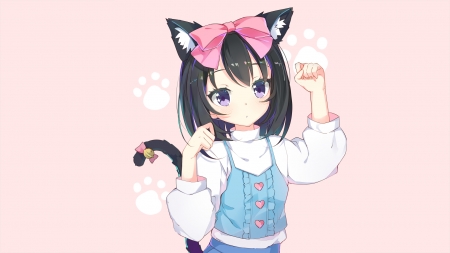 I also discovered a rather silly bug, that was causing some character-specific text not to show up properly. Because it was set up for a soft fail, it was just showing the default text in certain circumstances. All because of a silly [i] that should have been [j].
As for why I've been so busy... I've been dealing with the bureaucratic process of requesting an emergency transfer through the gov't agency I work for. Basically, it's been determined that my daughter can't get the help and treatment she needs here on Guam, so we have to try and make it back to the mainland U.S. to a location where more medical resources are available.
While it's called an "emergency transfer", that's emergency in bureaucratic speak, which means several months. Which in some ways really sucks, because we're basically stuck out here until then, and that means no real treatment for my daughter unless we send her back to the states without us. Thankfully it's not exactly an urgent issue, but she also can't go to school right now. Right now we're doing a sort of weird homeschooling thing with help from the school, which falls to me to do most of the week.
So that takes up a lot of what used to be my limited amount of free time. I love my daughter, but I can tell you, I do not have the skills or natural aptitude to be a teacher for children. :P
So anyway, for now, this really doesn't mean much for the development of AW. Now that this little spurt of paperwork and such is taken care of, it'll mostly be waiting for something to happen... so pretty much status quo. When and if something does happen, I'll be busy for a couple months to pack up, sell the house, move across the planet, find a new place to live, and get settled in, but I should be able to get back to AW pretty quickly afterward. As awful as all this is, being able to live on the mainland again is a definite silver lining.
And of course, even if a hypothetical move becomes a nightmare, we'll still have Besty to work on things. AW progress will continue to march on!
Thanks as always for your support in all its forms, AW wouldn't be possible without you guys!
I'd also like to take a moment to give a special thanks to Demichan, who has been helping to edit Besty's writing lately. Proofreading/editing can be a lot of work, and it's greatly appreciated; it goes a long way towards helping us get content into the game faster!
That's all for now, thanks for reading.